Product In Action

SEE THE VIDEO TO GET A GOOD IDEA OF THE COLOURS


Pigmenting Dry Grout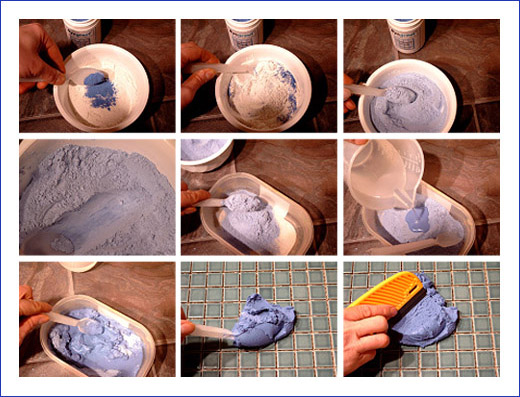 This demonstration shows the user adding 2.5% of Dyegrout Azure to a standard white grout mix. 300 grams of grout mix was weighed and added to a mixing vessel, then 7.5 grams of Dyegrout was added and thoroughly mixed in. Water was then added (approx. 55mls) until the mix became a workable paste.
Ensure that the paste is like that shown in the pictures.
Pigmenting Wet Grout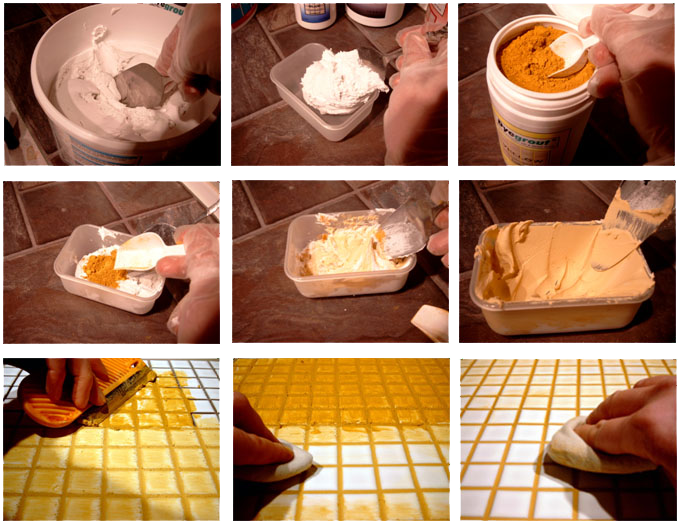 Spreading and Finishing Your Grout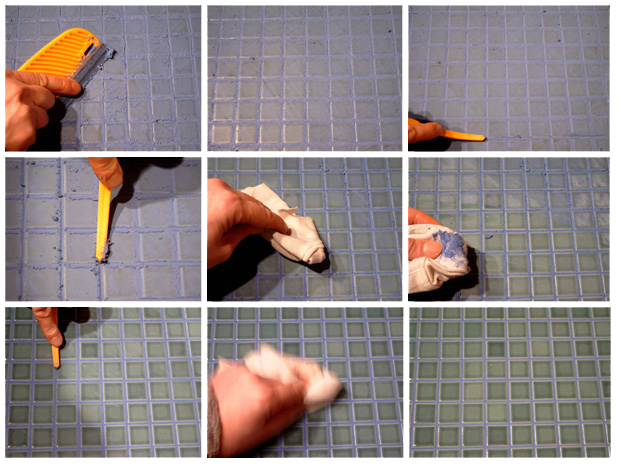 Using a rubber edged spreader, work the grout into the joints ensuring that you fill and compact all areas, when the joints have been filled finish off by scraping the spreader diagonally across the tiles (see first picture). Leave to dry for about 20 minutes, then run a joint tool along the joints, first horizontally then vertically. Brush the residue off lightly using a dry cloth. Leave to dry for a further 10 - 15 minutes then re-tool the joints. Finally buff the tiles thoroughly with a clean dry cloth until......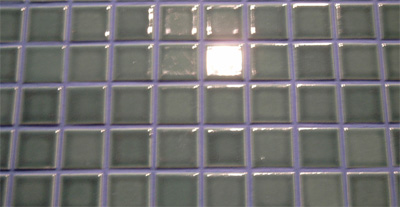 ...the shine is restored